One of my favorite things about spring, is the change. After a long winter that is just cold, gray and bleak, it just leads me to love spring. The sound of the birds, the sunshine, the increase in temperature, flowers growing, the green color…. I love every detail.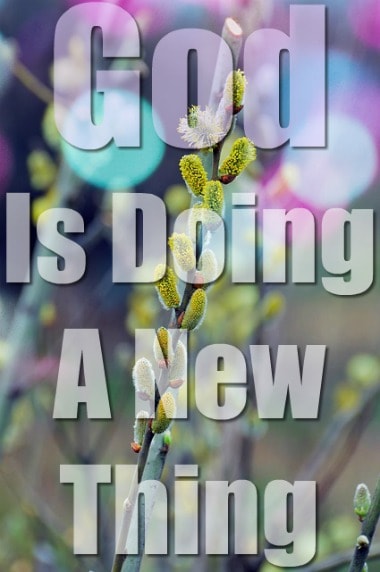 I also think one of my favorite things about Spring is I feel like I have a fresh start. It's a new season, which also represents a new season of life. I feel like I can be more motivated when the world around me is changing. I feel more empowered to take charge and embrace the fresh air..
"For behold, the winter is past; the rain is over and gone. The flowers appear on the earth, the time of singing has come…" Song of Solomon 2:11-12
Some people love winter. They love the snow, the cold or the holidays. Personally, I don't but now, winter is past! The season is over and spring has begun. The flowers are going to start to bloom and the trees are going to start budding. And now, the time of singing, or being joyful, has come. That is the amazing thing about the seasons and how God created them. They are all different and they come and go.
As the weather changes, your attention is drawn towards the intricate details in God's creation. As you look outside and see the breeze flow through the trees, the various birds chirping away, or the way the sun looks at different times of day. Earth is amazingly detailed. Everything in the earth is amazingly detailed. We are amazingly detailed too, made by an amazingly specific Creator. That is amazing right there.
"Your hands shaped me and made me." Job 10:8
"For you created my inmost being; you knit me together in my mother's womb." Psalm 139:13
Just as detailed as God is in the little things and the little differences between seasons, He is even more detailed in creating us and His care of us. God individually created us and formed us each uniquely and individually perfect in our own ways. We all have our own unique talents, quirks, abilities, personalities and lives. We are all wonderful and created uniquely in our own ways.
"Spring flowers are in blossom all over. The whole world's a choir – and singing! Spring warblers are filling the forest with sweet arpeggios. Lilacs are exuberantly purple and perfumed, and cherry trees fragrant with blossoms." Solomon 2:12-13
Listen to how unique God created each flower. How exuberantly purple lilacs are or how cherry trees have a deep fragrance or how roses have their intricate design. Each and every flower has a unique and intricate design as well as a unique and intricate designer. If God designed each flower so uniquely and intricately, think of how much more intricately and uniquely we were designed.
We are the apple of God's eye and we were made for so much more of a purpose than flowers. This spring rest in your uniqueness and instead of looking in the mirror and looking at your flaws and the things you dislike about yourself, think of how you were created and how intricate and unique you are. God made you exactly the way He wanted to. Be happy with who that is.
I think two of best things about spring are the opportunity for change and the example of how detailed our God is in the little things. Spring encompasses both of these best.
I want to encourage each and every one of you reading this to use this Spring season as a fresh start. A fresh start after the semester, or whatever stresses you went through this winter, a fresh start to be who He called you to be. Rest in your identity in Him this spring, and I promise that He won't let you down. Be happy with who you are and who He made you to be and instead of looking at the flaws, look at how we are examples of His intricate design!