I oftentimes find myself having a lot of the same conversations with people about what we each feel like the Lord is calling us to do. We often hear traditional church titles thrown around or we share things the Lord has laid on our heart, but how is our calling affected when things don't always go according to our plan and we enter a new season?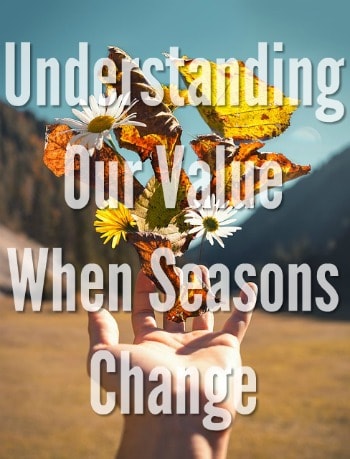 I am not claiming to be an expert on the subject and I could name a dozen people right now who could drop some serious wisdom, but I wanted to share what the Lord has taught me about my calling and my value through motherhood. I will start with some background.
A few years ago I was on staff at an incredible church and I was learning new things left and right. The Lord was teaching me a lot about ministry but also a lot about myself. At this point, my husband and I had been married two years, had just moved to a new state, and had many conversations about wanting to start a family. We thought we had our lives all planned out. I will never forget being at home and walking into a room calm and quiet, where my husband was talking to me about something I wasn't even paying attention to because on the inside I was crying and jumping for joy. See, little did he know, ten minutes prior, I had taken a pregnancy test, two in fact, and they were both positive. I sat down and for a brief second thought of a million of the "cutest" and most "Pinteresty" ways to tell my husband that we were expecting.
Of course, I couldn't contain the excitement and hugged my husband and said, "I'm pregnant". Fast-forward a few weeks later and things were different. Not a bad different, but just different. Instead of focusing on just my ministry responsibilities I now had to focus on being a mom and what that meant for our little family. I felt the Lord steering me somewhere different. My husband and I had been praying and feeling that it was time for me to step down and focus on this next season of being a mom. So, with lots of guidance from people we looked up to, and lots of prayer, I stepped down from my awesome job with an incredible church into a foreign season of being new parents and planning for what was to come.
As a woman that comes from a family of strong leaders, hard-workers and dreamers. I was used to working and excelling. In fact, every job I have ever worked, I had received a promotion and literally started from the bottom and ended up in leadership of some sort. Well I went from that, to something completely new. I was no longer striving for good metrics, or preparing presentations that could later lead to a promotion. Instead, I was a mom. With that sort of shift, I confused my identity and my value with my effectiveness. What do I mean by that? Well, I was no longer this title or that title, and no longer had the responsibility of this, that, and the other. Because the assignment was different I felt like I was no longer valuable because I thought I was "just a stay-at-home mom".
I think because society is all about titles, it's easy to associate our worth and value in where you work, what position you have, and a list of accolades. I had what I call, an identity crisis. Because I wasn't on staff anymore, not in charge of a team, or didn't have a fancy title, it got in my head and that sort of thinking can mess us up. We often assume that our calling is our assignment and when the assignment is taken away, our calling is taken away too. The truth is, I am still called and I was created with the gifts that I have for a reason. My mom always used to tell me that your calling goes with you wherever you go. It's who you are in ANY environment, but it's not necessarily your assignment. If your assignment changes it doesn't change your calling and it certainly doesn't change your value. It's just a different season.
Your life was paid for with a price. God sent His Son to die on the cross to pay the highest price for you. Let me try to explain. If I had a baseball hat and tried to sell it on eBay, I can guarantee that I would not get very much for the hat. In fact, I am almost certain that it probably would not sell at all. Now let's say that Rihanna or Beyoncé wore the same hat and for whatever reason decided to sell the hat on eBay. I can guarantee that the hat is going to sell and the price will more than likely be pretty high. Why is that?
The value of their hats was based on whom the hat belonged to. Now let's look at our value. Your value is set. It is in your name, your DNA, and whose you are and that won't ever change because that's how God created you. We are sons and daughters of the King and whether you are on stage with a mic preaching to thousands or changing a dirty diaper your value will remain the same. Your effectiveness however, can change.
The schooling we get, the conferences we attend, the books we read all contribute to our effectiveness and how effective we can be, but let's not confuse that with our value. Again, our value is already set because God sent His Son to pay the highest price on the cross. What I love about God is that He doesn't just look at our effectiveness. He looks at us as sons and daughters of the Most High.
In 1 Peter 2:9 it says He looks at us as a chosen people and a royal priesthood, and God's special possession. God looks at people like Saul who persecuted Christians or Moses who didn't think he was fit or worthy and sees them for who He created them to be.
I don't want this to turn into a long-winded sermon or a novel, so I want to leave you with these thoughts. Just because you are a mother doesn't mean that's all you will ever be. Your priorities have definitely shifted and it is an absolute honor and joy to be a mother, but you are definitely called and have been chosen by God to do mighty things just like anyone else. If you feel that you are doing something that is different from what you envisioned for yourself, your value is not in how well you keep everything together, or how perfect a birthday party turns out. You have been bought with a price and nothing you do or don't do will ever change that.
Maybe you aren't a mother and you have entered into a place where you no longer carry the title you once had, or the stage that you used to speak from, or your opportunities are different and you are in a new unfamiliar season. I want you to recognize that God says that you are called and have value. Just because your assignment has changed it doesn't mean that your calling has changed.
Instead of feeling lost and constantly thinking about where you will end up, or where you go from here, begin to focus on God and what He is doing in this new season. In fact, I want to encourage you to begin to ask God how He can use you where you are. Oftentimes we are so focused on getting to point B that we miss what God is doing in our lives on the way there. God is not in the business of fancy titles. He can use anyone anywhere. If you allow God to use you I believe that He can do mighty things through you if you would allow Him to. You were born and created with a purpose and a calling, and that will never change.
Recognize the call of God on your life and own it. Be who God has called you to be. Your purpose and calling are a part of your spiritual DNA. Take your life and what you already have and give that to God. It is always easier said than done, but I want to challenge you to change your perspective of who you are and see how the Lord can begin to use you and what doors He begins to open.